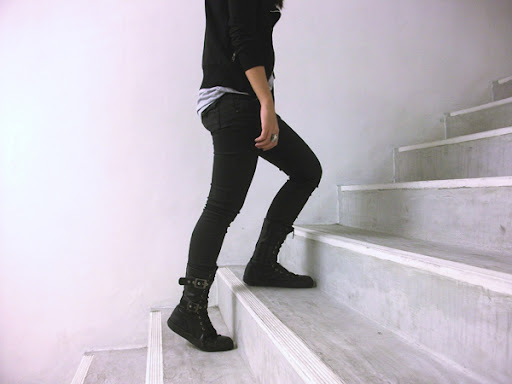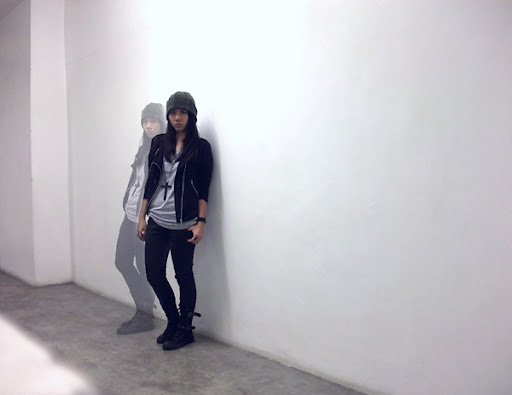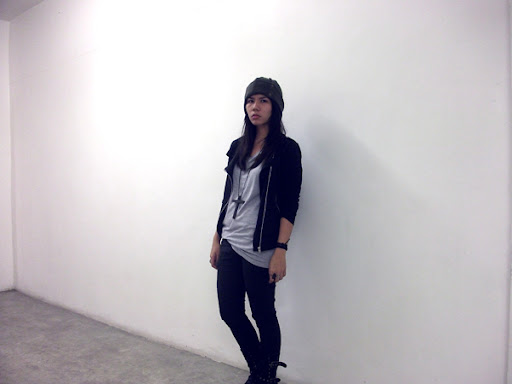 olive beanie, human / asymmetrical jacket, SM / gray oversized v-neck, forever 21 / black coated jeans,penshoppe / combat boots, bugis market singapore / accessories, quiapo
I can't wait for this week to be over. Look at those eyebags. My bedtime has been moved from 2am to 4.30am, not that the former is any better. I also discovered that the Choco Fudge and Hazelnut Coffee from Nescafe mixed with a bit of Milo actually taste good, and I might have to reconsider my personal coffee moratorium. The fruits of my labor: I've finally turned over my Marketing Plan and the first part of the Pre-production Kit for my thesis.
The weather has been equally brutal. Intermittent strong rains and winds does not make for a pleasant time. Of course in Manila continued rainfall means flood and flood means traffic. Thank God I ride the train. I enjoy the cooler weather but I hope the rain goes away, because our roof leaks.
I'll be shooting my thesis in the upcoming weeks and you'll most likely see me hanging around in cemeteries. A lot of Manila cemeteries are so beautiful and so steeped in history and amazing architecture it's unbelievable. I'll make an introduction to my thesis in an upcoming post, so you'll know what I'm babbling about.
I understand this post is incoherent. Please bear with me, I haven't had much sleep and it's already 5pm and I haven't ingested anything solid yet.