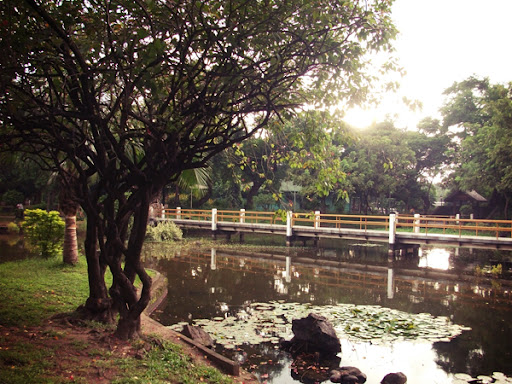 oversized shirt, thrifted / front pocket circle skirt with asymmetrical hem, thrifted / black plimsolls, advan / satchel, SM / cross, quiapo
You hav
e only three clues:
It's in Manila.

It's a public place.
Every self-respecting Filipino should have gone to this place at least once in their life.
Where am I? You'll be quite surprised. I sure was; I never thought such calm pockets of green existed in the midst of the massive traffic jam and pollution collective otherwise known as Manila.
Answer: see you next post!